Air Jordan XXXVI — Light Work
We helped launch the Air Jordan 36; one of the lightest, fastest Air Jordan's yet - helping pro-ballers
Jayson Tatum
&
Satou Sabally
make light work of the opposition. Cameos by
Regan Aliyah, Halal Wrist, Kyle Silos
, and Tatum's little dude, Deuce.
Air Jordan XXXVI — Behind The Design
Jordan Brand also asked if we could help revamp their Behind The Design content series. 'Yes, yes we can' we said. 'Great' they replied. Then some other meetings and doodling stuff happened, and the results were a tool kit of social assets. Including these eye-pleasers featuring NBA shooting coach
Chris Matthews
and legendary shoe designer
Tate Kuerbis.
Concepted, written and directed by the good ship Ghostpistols.
Jordan — To Be Zion

It was a pleasure to work with Jordan Brand, creating the film component of their global campaign to launch NBA superstar Zion Williamson's first signature Jordan shoe — the Zion 1s. In the words of music mogul and our voice-over talent DJ Khaled, we also "like dat".
Despite being an international superstar, Zion is best buddies with his little bro. But, as DJ Khaled says, he still 'Gotta put in dat work!'

Ten Past Monkey


We helped launch 'Ten Past Monkey', an online kids' store with outfits as unique as the little weirdos who wear them.
We embraced the irreverent spirit, gave the brand a name and purpose, and created a fun, flexible design
system
full of personality and intrigue, with the cheeky kind of attitude that would be sent to bed early.
The Brand Guidelines was awarded in Communication Arts 2020 Design Annual.



At every touch point we always tried to surprise and delight. Like including a free branded bandage with every package, hang tags that are temporary tattoos, and wrapping paper coloring posters.



Lagunitas Brewing Company


We helped Lagunitas launch their IPNA — the world's first Non-Alcoholic IPA - which would arguably be the world's toughest sell if it were not for the fact that the beer is actually delicious.

The campaign kicked-off for Dry January with this appropriately low-fi social film on NYE, continued through January, and evergreen assets reminded the audience throughout the year.



Headlines teased the viewer through carousel ads.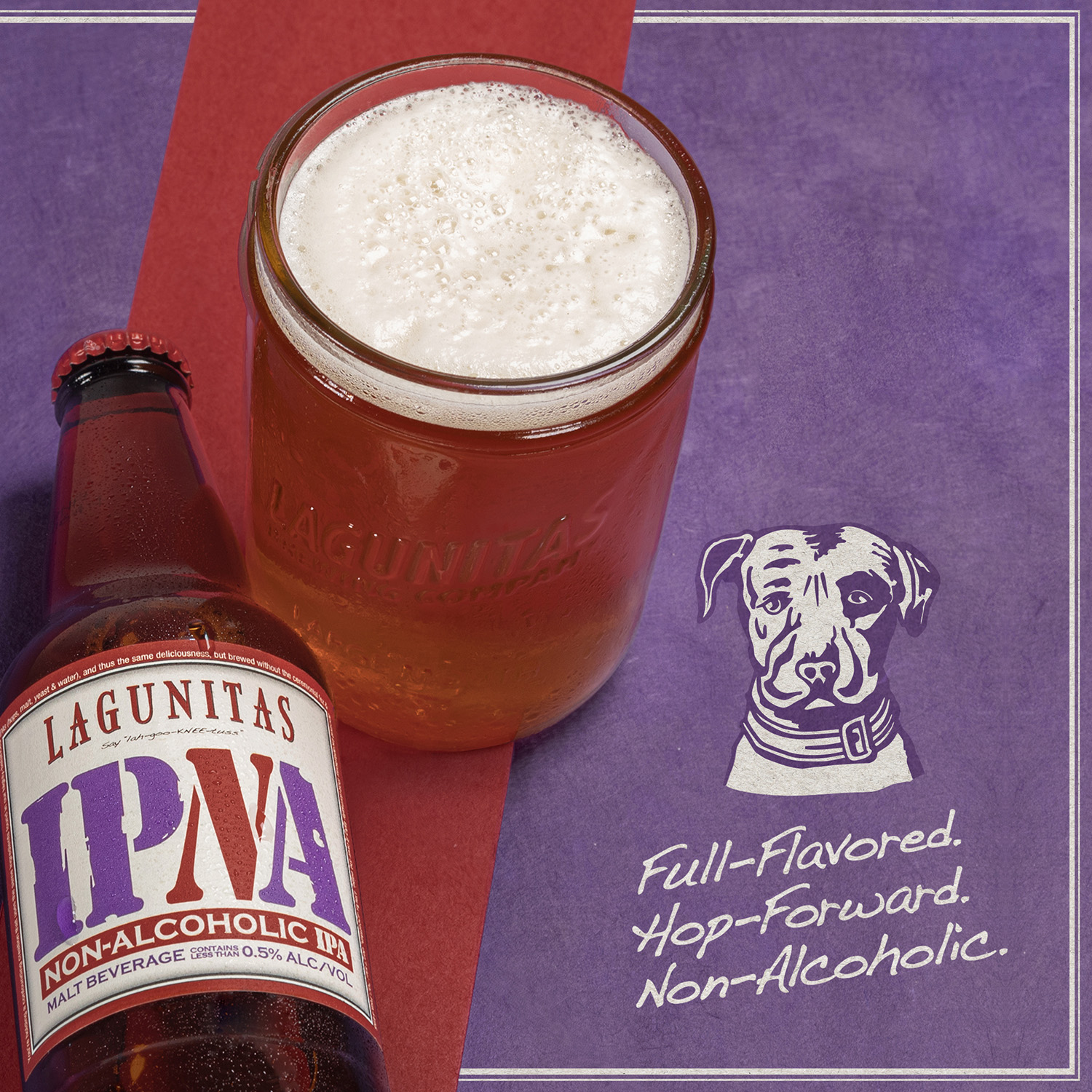 Simple pre-roll films showed that you could have your evening and your morning.






While meme-style ads helped raise awareness by being plain dumb. Oh and we created the music ourselves. That's correct, we are indeed 'cool'.





Stop-motion :06 pre-rolls literally rolled.


And a small truck-full of static ads run throughout the year.
Moby The Dick


While many have claimed Moby the Dick to be the natural sequel to Moby Dick, we wouldn't go that far. While this book is superior, obviously, in every way compared to that old one, it would make an unlikely sequel since we haven't read the original.

This hardback coffee-table book is the perfect gift for those with coffee tables.

14" x 14"

Hardcover