Nike
Runners Helping Runners
With running on the decline worldwide, we helped Nike bring the joy back by launching the 'Runners Helping Runners' initiative across Asia Pacific and Latin America - a series of celebratory localized events to inspire (and perspire) runners.

We armed markets with localized toolkits of activation campaigns, social engagement strategy, roll-out plans, retail partnership materials and all accompanying assets, across social, merch design, animation, film, OOH and POS.

We also designed a RHR logo (spinning below) currently being rolled out globally. A small sample of the work is below, with the case study to follow this fall (after all the events go live).

Chasing Daisy events launching soon

Running ManAthon activations launching soon

Daisy Disco events launching soon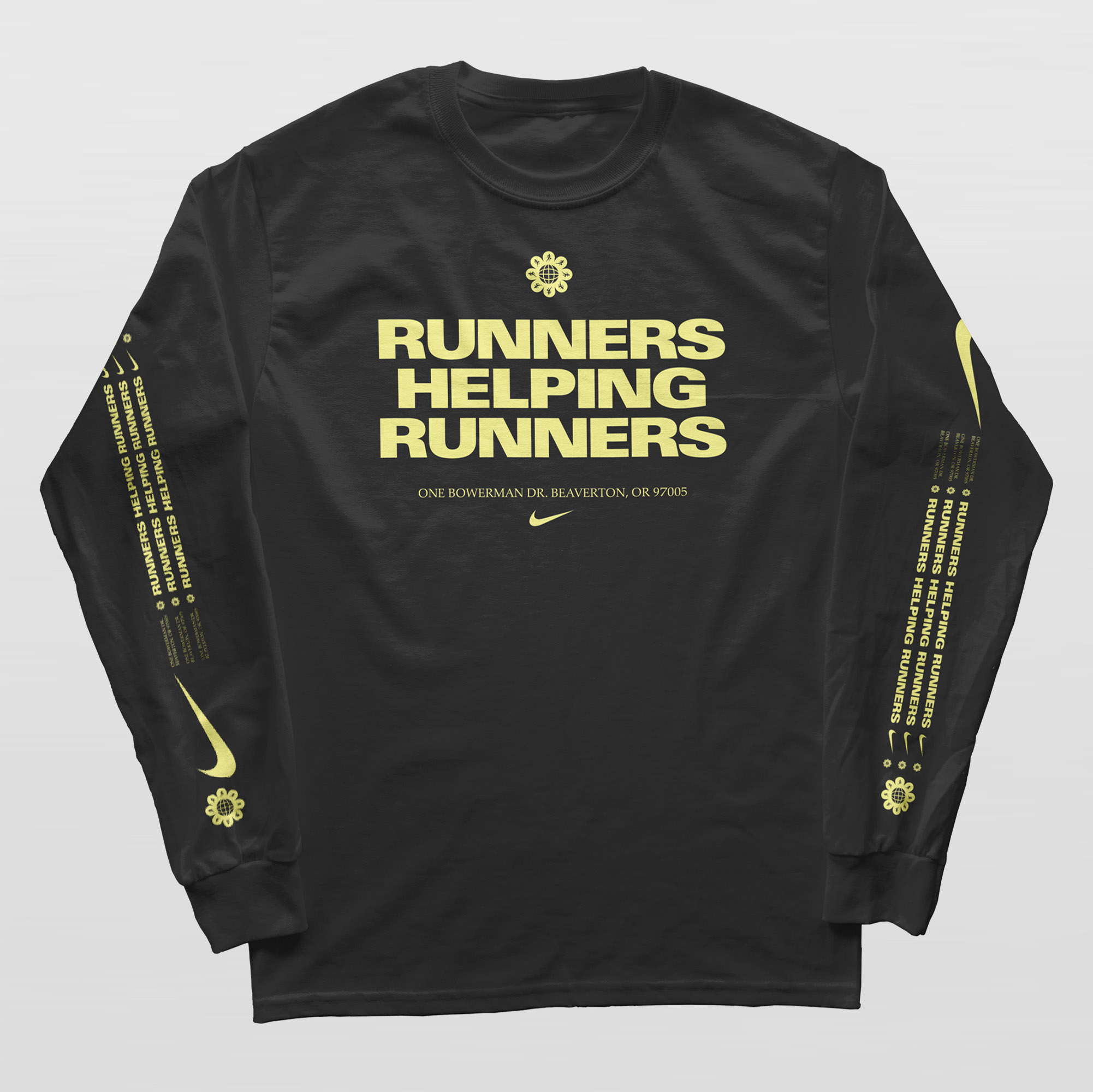 Power UP IRL activations launching soon.