Powerade
Wieden + Kennedy, Portland


Powerade were looking for a tonal shift away from the more serious work of the past. The answer was Earl, a coulda-woulda Bodega owner who, had it not been for the lack of Powerade in his day, woulda been the best at everything - basketball, soccer, levitating, everything. Hell even this write-up woulda been better if Earl had written it.






The campaign includes 6-second Twitter Amplify ads.

We even allowed customers to send sympathy cards to opposition players they dunked, nutmegged, and generally humiliated on the pitch. A website allowed them to choose a card, sign and have it automatically sent to their opponents home. Or hospital.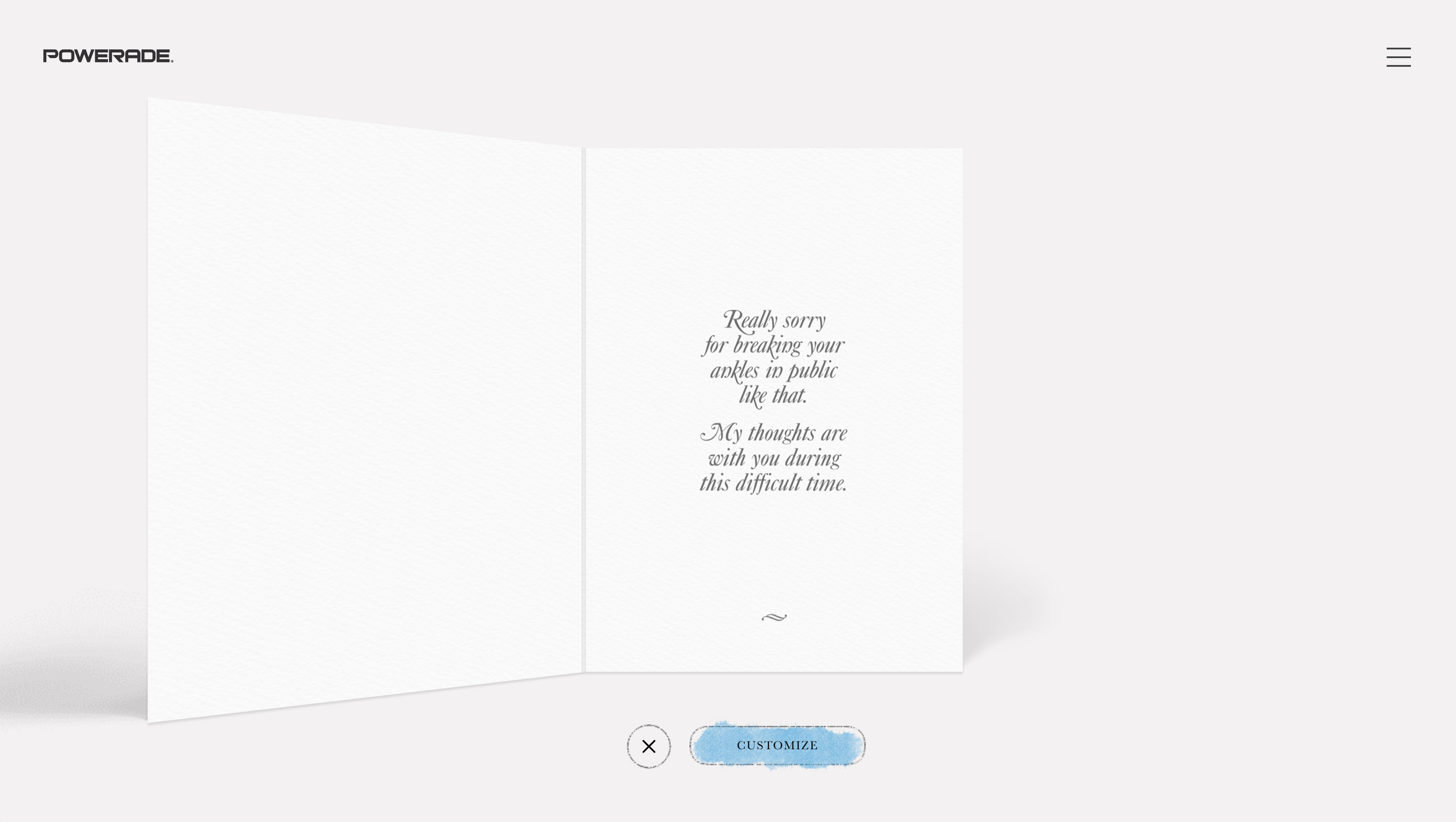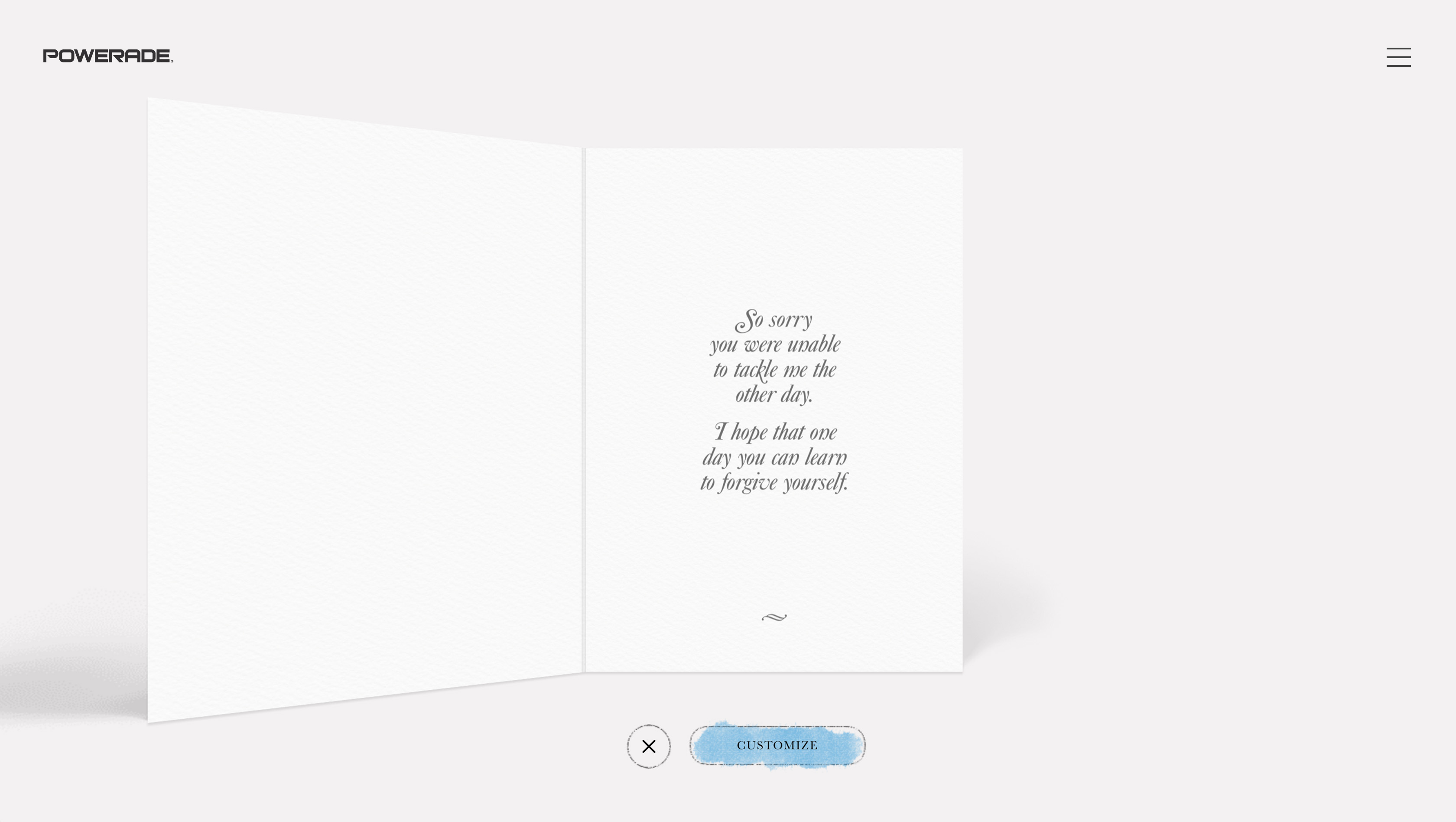 The World Cup execution continued the theme of hyperbole, with Earl demonstrating how he would have been a glorious soccer hero, if only he'd had Powerade back in the day.